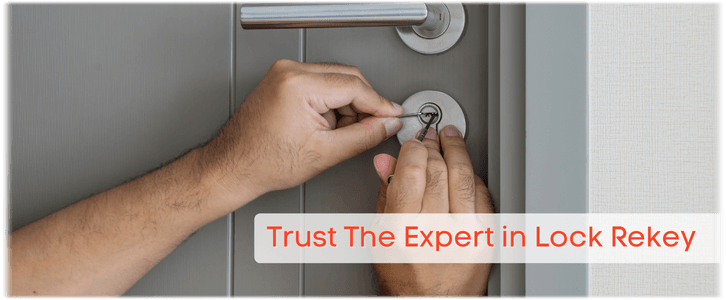 If you need a lock rekey in Davie, FL, our team is the most experienced rekey specialist in town. We offer rekey procedures 24 hours a day. Changing the locks on your house may be necessary from time to time, whether you have moved into a new home, recently kicked out an untrustworthy roommate, or feel the need for a security update. Although replacing every lock may be necessary in some cases, having a locksmith rekey your existing locks is a quick, affordable, and secure option to consider. In addition, professional locksmiths in Davie, FL, can assist you with an affordable lock rekeying service. So if you need our lock and key services in Davie, FL, give us a call now to schedule your appointment.
Lock Rekey and Key Experts in Davie, FL!
Locks are the most important to maintain the security of your home. And the locks are secure only when you know that the keys are maintained at their best. However, the habit of not rekeying your locks can be risky for your home or business. It can make your home vulnerable to any thief who gets the keys by any chance. Thus, the solution to all of this is rekeying your locks. Our technicians are well-trained and always available 24 hours a day, seven days a week. They will do that easily and make your home a secure haven. So, if you need a lock rekey in Davie, FL, a key copy, or a master key, it's time to call in the pros.
Fast, Affordable, and Reliable Rekeying Services in Broward County, FL
People frequently misplace their keys and sometimes need to regain access to their homes. If you need your locks rekeyed in Davie, FL, Florida area, give us a call at Davie Locksmith, we can help. Our experienced and certified technicians can handle all of your needs, from letting you back in if you get locked out to performing a full-house lock rekey. We guarantee that we are always on the cutting edge of technology and customer service. We rekey all types of commercial and Residential Locks. Our pricing is always upfront and honest, so you never have to worry about hidden fees or last-minute price increases. Locksmith Davie FL, provides a quick and affordable lock rekey and lock change service. Call 954-637-0216 today so we can assist you in keeping your home or business safe and secure.