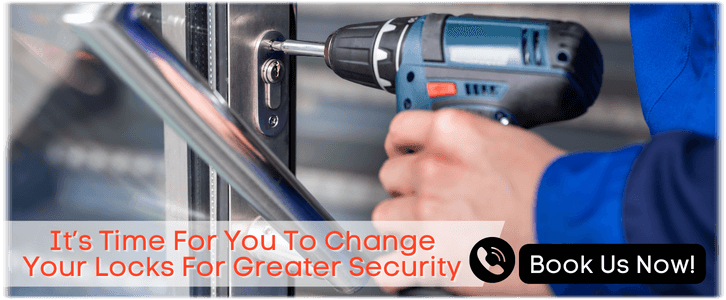 Lock change is essential for homeowners and businesses, particularly those who relocate to a new home or office building. Davie Locksmith in Broward County, FL, is ready to assist you when you need a professional lock replacement service. Our technicians are well-known for their expertise and availability when it comes to emergency lock and key problems. Our Broward County, FL team, guarantees cost-effective solutions and high-quality deadbolt systems for your lock change service. In addition, our technicians are knowledgeable to deal with your locksmith issues with the necessary tools on hand. So be sure to call (954) 637-0216 when you need an expert to change your locks.
Lock Change Experts in Broward County, FL
As the owner of the property, you should be concerned about the safety and security of your home. Changing the locks will save you a lot of trouble in the future. We are quick and responsive at Locksmith Davie, FL, and we understand the importance of your home's safety and security in Davie, Florida. Contact Davie Locksmith for a lock change service to improve the security of your property. Our technicians are fully certified with quality tools, machinery, and electronic programming to handle a wide range of emergency locksmith needs. In addition, as a mobile locksmith service, we can assist you and dispatch our experts to your location 24 hours a day, seven days a week. Furthermore, we can help you save time and money even with the most complex residential or business locks. So if you need lock change services in Broward County, FL, call Davie Locksmith right away!
Your Trusted Residential and Commercial Locksmith!
Are you looking for a professional lock replacement? You can count on our Davie, FL crew for dependable, professional, and timely service. We are committed to being available to Davie, Florida residents, whenever they need us. You never know when a lock will fail, and a break-in will occur in the middle of the night. The Locksmith Davie FL team has the skills and expertise to change the entire lock with keys, making your home more secure and safe. Davie Locksmith's technicians are all fully licensed, bonded, and insured lock change specialists. With years of industry experience and all necessary tools on hand, the Locksmith Davie FL provides services to address the problem and restore security. Call us for office lock rekeying, repairs, house door opening, or car lock change.